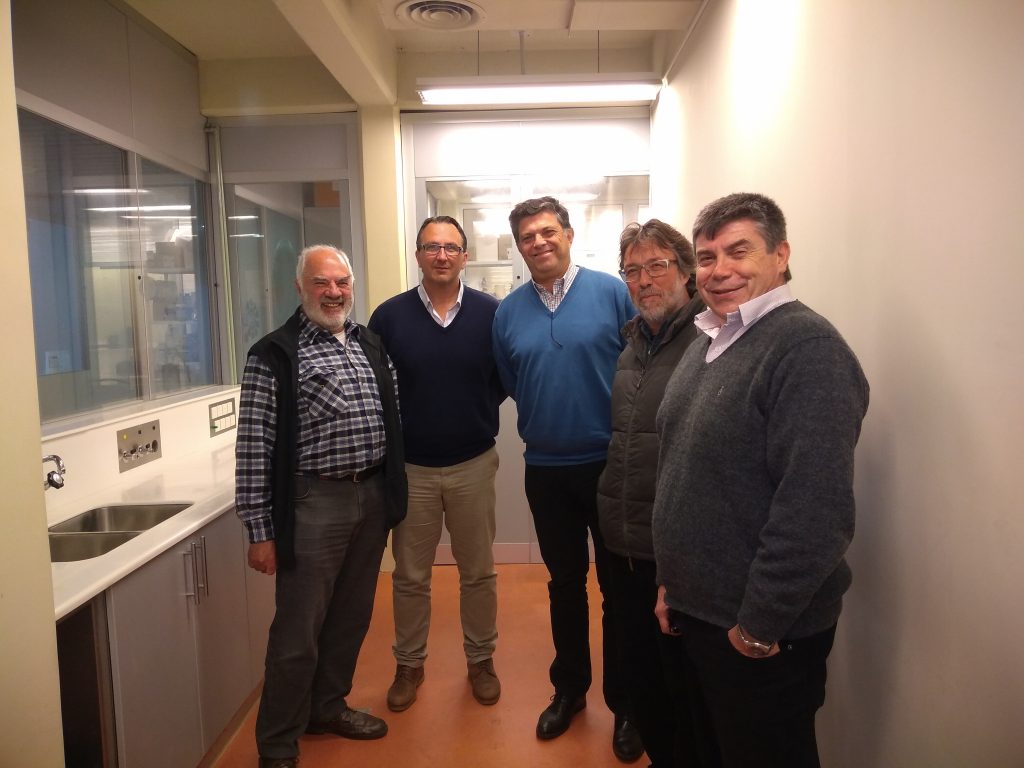 Nanotek S.A specializes in nanotechnology. It has a commercial department in Buenos Aires, and since July 2019 an R&D division at PTLC in Santa Fe.
The entrepreneurial team that will work at PTLC is made up of professionals from a variety of disciplines relevant to its entrepreneurial business and includes a chemical engineer, and two specialists in chemistry and biotechnology respectively. They will research into synthesis, characterization and biological effects of nanoparticles, and will also perform standardized tests to analyze the effects of the company's products on bacteria.
Nanotek S.A.'s first project in the Business Incubation Program consists in developing nanotechnology-enhanced organic coatings (paint formulations). This means analyzing the synthesis and fabrication of different types of nanoparticles, optimizing said synthesis by improving chemical-related aspects, and producing coating formulations at pilot scale. This product is aimed to be used in places where coatings are utilized to ensure a clean, aseptic and sterile environment, thus competing against conventional paint formulations.