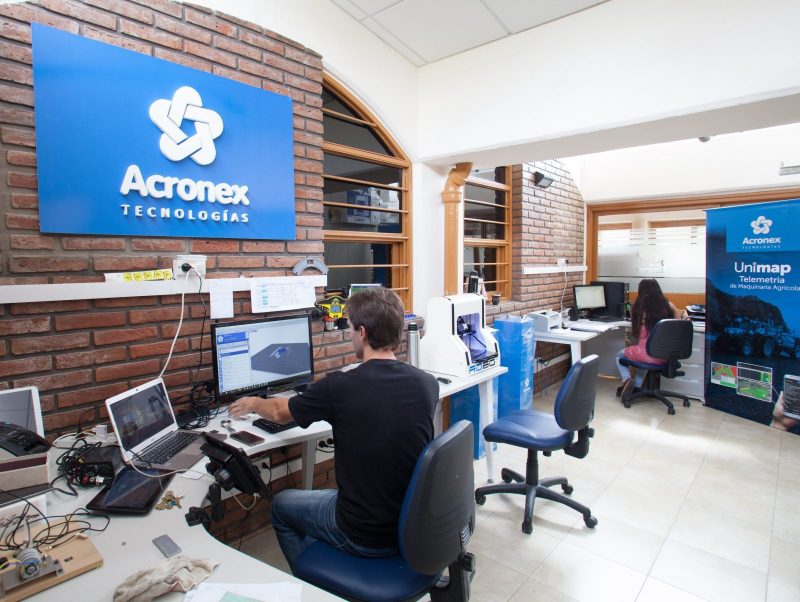 Acronex joined the PTLC Business Incubation program in November 2015.
It specializes in sustainable agriculture technology, and its entrepreneurial team includes professionals with different fields of expertise.
Acronex develops solutions to meet the new challenges facing the sector, namely increasing process productivity, reducing environmental impact and guaranteeing the community the appropriate application of phytosanitary products.
To this end, it has developed real-time control and monitoring systems that interpret what is happening in the field and allow people to make on the spot decisions no matter where they may be, at the office, in the street, in the field or where the produce is. The entrepreneurs aim to optimize the work process and meet the needs of every stakeholder involved in the agriculture industry.
GPS lightbar
This guidance system, which consists of a light bar linked to a GPS receiver and a micro-processor, can be mounted in agriculture machinery and provides the operator with directions to optimize procedures and avoid skips and overlaps.
Unimap
This device monitors the performance of agriculture machinery and planes, and detects faults and failures in real time. This multifunction tool provides precise information as it is linked to a satellite navigation system, thus optimizing performance and minimizing risks and losses.